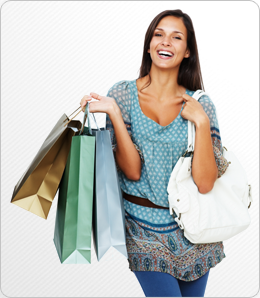 Sign up in E Postal Shop
and get your free U.S.
Address and exclusive
Membership.
Buy on line at the store of
your preference, selecting
for shipping and final
delivery, your Exclusive
U.S. Address including
your Membership I.D.
E Postal Shop will
notify of the reception
and shipping of your
purchase, we take care of
custom clearance for you
in you country.
Pick up your purchase
directly in our office or
request your local
delivery